Free Rides Every Sunday!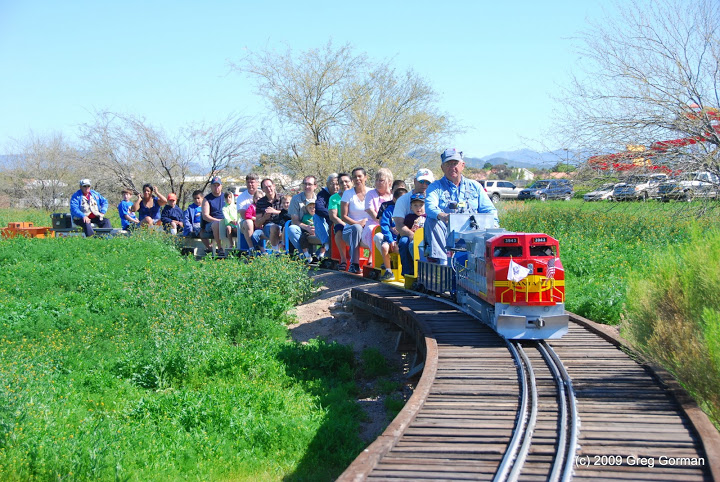 Welcome to the Adobe Western Railroad
Join us on Sundays from 12 to 4:30 PM for our public train rides. Last train leaves the station at 4:30 PM.
During the months in which we offer free rides to the public we serve hundreds of passengers every Sunday and the number is growing as more and more people become aware of the park. Many passengers are repeat riders who return several times after discovering the thrill and beauty of our desert railroad. Natural beauty and wildlife is everywhere!
FREE RIDES FOR ALL / DONATIONS ACCEPTED
Rave Reviews
We had a wonderful, amazing, and down right great time
Sunday, November 16, 2014
We had a wonderful, amazing, and down right great time today at my son's party. Every family that attended commented on how wonderful your park is, how polite everyone was, and how great a time they had. Both of my son's said they had the best…

Last years Easter was such a hit
"Yeah last years Easter was such a hit people were telling me to do the same for this Easter before we even left the park and they haven't let me forget about it either. They all Loved it!  I have to say I like it a lot too. We don't…

The whole party ran so smooth!
Sunday, November 08, 2010
Hi Perry,
I just wanted to let you know that the kids had a wonderful time, so much fun at the your train park today.  Some of the parents didn't even know this was here and thought it was so great!
Also, I wanted to thank your team…

2018 Christmas Runs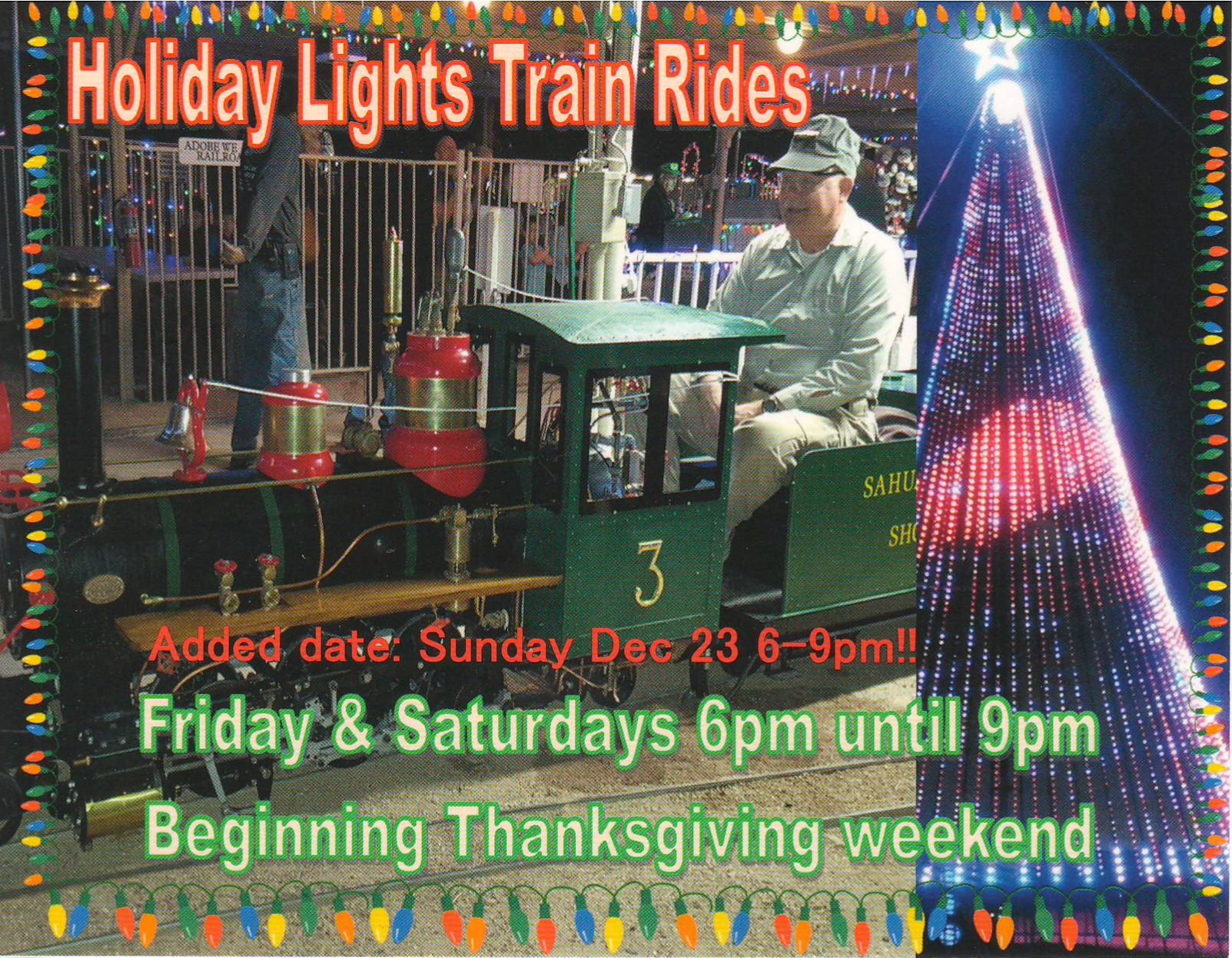 Over 500,000 lights decorating a 1 mile loop of track provides an eyeful of color for your family to enjoy. Dress extra warm for the 20 minute round trip ride to the North Pole. Winding your way past giant trees of lights listening to the click clacks of the wheels. you'll find Santa watching the Elves while snow falls gently around them. 
Please click Here for specific dates